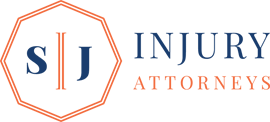 Auto accidents are the number one cause of personal injury claims in Pasadena, TX, and across the nation. Anyone who has been seriously injured by another motorist can file an auto accident claim with the assistance of a Pasadena auto accident lawyer to recover their damages. Insurance companies are quick to withhold fair compensation, however. You will need an experienced Pasadena auto accident attorney to represent you and fight for the coverage that you deserve.
Let's Discuss Your Situation in a Free Consultation
Call Now - 281-688-5311
Serving Pasadena, Houston, and all of Texas
When is the Right Time to File a Claim With the Help of an Experienced Pasadena Auto Accident Lawyer?
In Texas, you have two years from the date of your injury to file a claim, or you may lose your right to compensation. If you are filing a claim against a government entity or worker, you have just six months from the date of your auto accident to file a claim.
Regardless of the two-year statute of limitations, it's always best to file a auto accident claim as soon as possible. Evidence to support your case can become more difficult to locate as time passes.
Accidents Our Pasadena Auto Accident Attorney Can Help You With
Most car crashes are the result of negligence. Distracted driving is a growing cause of Pasadena car accidents, including talking on the phone, adjusting the stereo, eating, and texting while driving. Other causes of car wrecks include tired driving and driving under the influence (DUI).
Common accidents that our experienced Pasadena auto accident lawyer handles include:
Rear-end accidents
T-bone accidents
Head-on collisions
Rollover accidents
Depending on the nature of the accident, a victim could suffer anything from minor scrapes and bruises to whiplash, broken bones, or brain injury. That's why it's important to get the assistance of a skilled and experienced Pasadena auto accident lawyer, because regardless of how bad your injuries are, you may be entitled to auto accident compensation.
Get the Compensation You Deserve With the Help Of Our Pasadena Car Accident Attorney
At SJ Injury Attorneys, our Houston car accident attorney believes you shouldn't have to bear the financial burden of another party's negligence. Our Houston car accident attorneys can help you recover fair compensation for medical expenses, lost wages, and pain and suffering, as well as anticipated future costs related to injuries resulting in a permanent disability. We have been proudly servicing clients throughout Pasadena, Houston, and surrounding areas.
Fill Out the Form Below
Call (281) 688-5311 or fill out this form to request a free, no-obligation case review.